Metal Polishing Adelaide provide a high standard of finish to Stainless Steel, Alloy, Aluminium, Brass and Copper. WE polish automotive parts, household goods, commercial stainless steel installations like commercial kitchens, handrails and decorative panels in shopping centres and commercial buildings.
Aluminium
Professional aluminium, polishing
We can polish any aluminium, alloy or stainless steel part on your Truck Semi or Prime Mover whether its engine casings, frames, wheels, hubs, etc, custom parts on any part on your Truck or in your engine, inlet manifolds, cam covers, rocker covers, wheels, stacks, s/steel bumpers and trims or any other part that you might want mirror polished.
Brass and Copper
Polishing is often used to enhance the appearance of an item, prevent contamination, remove oxidation and create a reflective surface.
Copper pots, that were used in most houses as laundry troughs up until the 50's in Australia, are now very valuable. Restored copper pots are use as pot plant holders, fire wood storage or just decorative pieces. Similarly, brass pots were used for a variety of reasons including coal cartage, which they sometimes still are used for, or as items of interest or conversation pieces.
When polishing brass (a softer metal) there are often minute marks in the metal caused by impurities. To smooth out the finer marks, the surface is polished with a very fine (600) grit, then buffed to a mirror finish.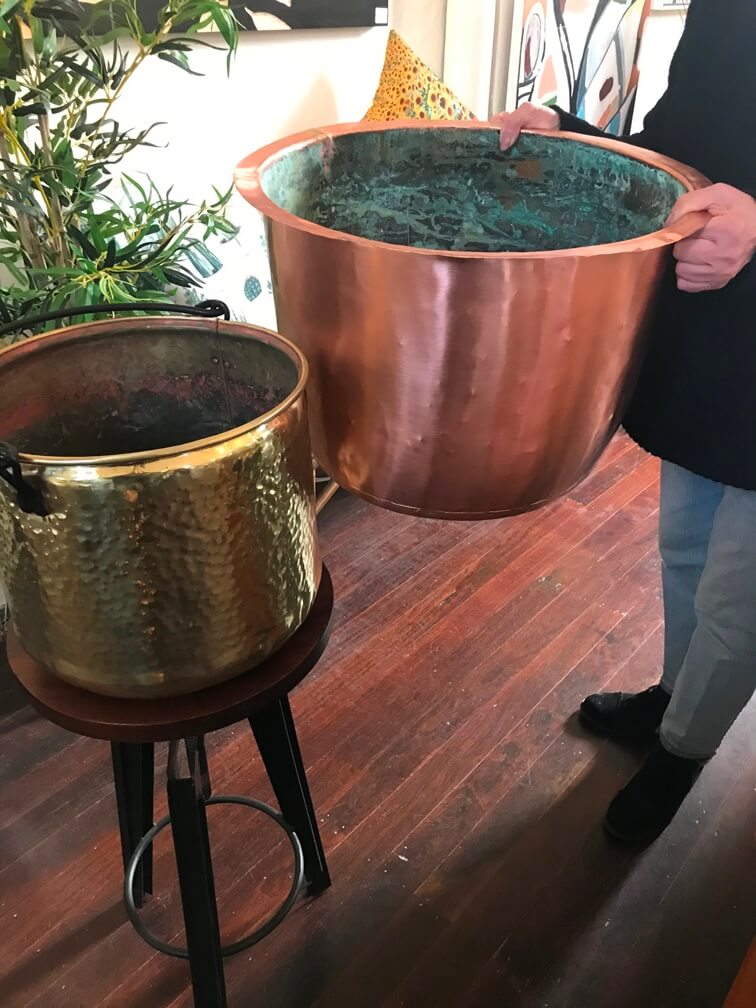 Chrome
Whether increasing the re-sale value, revamping the look, or simply spring cleaning and protecting, our professional polishers use the latest tools and products to give your rig that showroom shine.
We offer a wide range of individually priced options for polishing, as well as tailored package deals at all price ranges. We use only high-quality products and equipment to ensure a first-class experience every time.
You'll be able to keep your vehicle's wheels in excellent condition with the help of our services, with chrome truck wheels that look the way they should.